William McKinley
1843 - 1901
Overview
For many years, William McKinley's presidency was considered just 'mediocre' by historians. He was, many of them believed, an executive who was easily controlled by political cronies and who was pressured into war with Spain by the media and public outrage.
Recently though, presidential historians have begun to take a friendlier, more thoughtful examination of his presidency.
A more modern view of McKinley's presidency is that he was a decisive leader who first put America on the road to world power and ushered in the era of world leadership that we still enjoy today. McKinley's many difficult foreign policy decisions, especially his policy toward China and his handling of the Boxer Rebellion, coupled with his decision to go to war with Spain over Cuban independence, helped the United States literally enter the twentieth century as a force to be reckoned with on the world stage.
At a Glance
Biography
William McKinley, Sr.
William McKinley, Sr., his father, was born in Mercer County, PA
Nancy Allison McKinley
Nancy Allison McKinley, his mother, was born in New Lisbon, Ohio.
William McKinley Jr.
William McKinley Jr. was born in Niles, Ohio, the seventh of eight children to live to maturity.
Ida Saxton
Ida Saxton was born in Canton, Ohio.
Poland Seminary
Enrolled at Poland Seminary primary school in Poland, Ohio.
Allegheny College
Enrolled at Allegheny College in Meadville, PA.
Civil War
Served in the Civil War, rising to the rank of brevet major and hailed for valor by his commanding officer, Rutherford B. Hayes. He was the last president to serve in the war.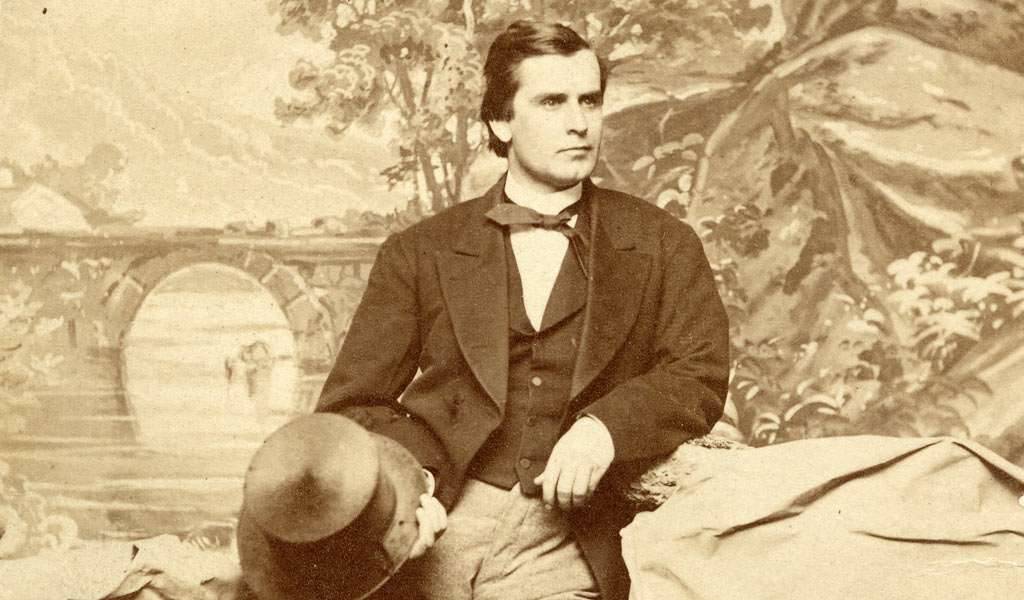 Albany Law School
Attended Albany Law School in New York.
Stark County
Elected Stark County, Ohio prosecutor at 26 years of age.
Ida Saxton
January 25, 1871: Married Ida Saxton at First Presbyterian Church in Canton, Ohio
Defeated in his re-election bid for Stark County prosecutor and returned to private practice
December 25, 1871: Katie McKinley was born to William and Ida. She died in 1875 of typhoid fever.
Second Daughter
Ida McKinley, a second daughter was born. She died four months later, following a difficult delivery.
Governor of Ohio
Served two two-year terms as governor of Ohio.
Republican Party Nomination
Spanish-American War
Served as president during the Spanish-American War.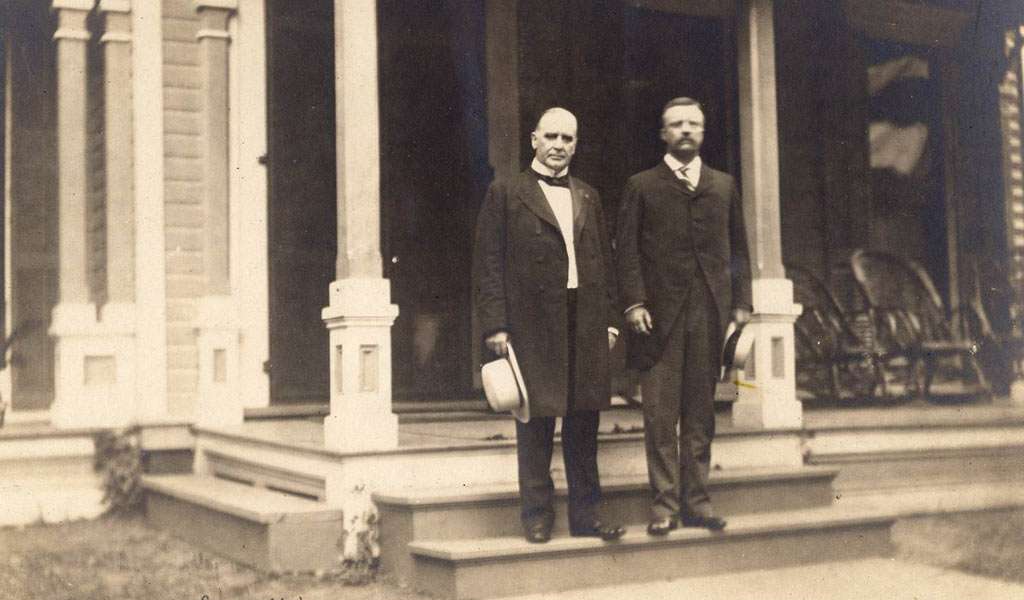 Re-nominated
Re-nominated for the presidency at the Republican Convention in Philadelphia and again defeated William Jennings Bryan for the presidency (52%-46%)
Boxer Rebellion in China quelled by McKinley and an international relief expedition dispersed the Boxers (a Chinese dissident group) who had been interrupting international trade and murdering Western missionaries.
Gold Standard Act was enacted, formally placing US currency on the gold standard, backing it all with gold.
Assasination
September 6, 1901: McKinley was shot twice at point blank range at 4:07 pm in Buffalo, New York while attending the Pan-American Exposition. His assassin, Leon Czolgosz, was an anarchist who believed the centralized powers of the presidency were too great for one man.
McKinley National Memorial